You provide dental tourism services, and the patient needs you to issue him an invoice on
German language?

English language?

Slovenian language?

French language?
another language ?
Invoice or estimate – with or without discount? The integrated accounts module within the digital file is so flexible that you can adapt it to the needs of the office or patients. Issuing invoices at the patient's request in a foreign language or another currency is only possible in the Dentify software.
You can define guarantees for certain prosthetic works, which will be displayed in the invoice, in advance and add them with just a click.
You can also define the payment method or payment conditions in advance. Downloading the invoice in pdf due to the need to send it to the patient by e-mail only through a click. Dentify accounts can meet the daily needs of your practice.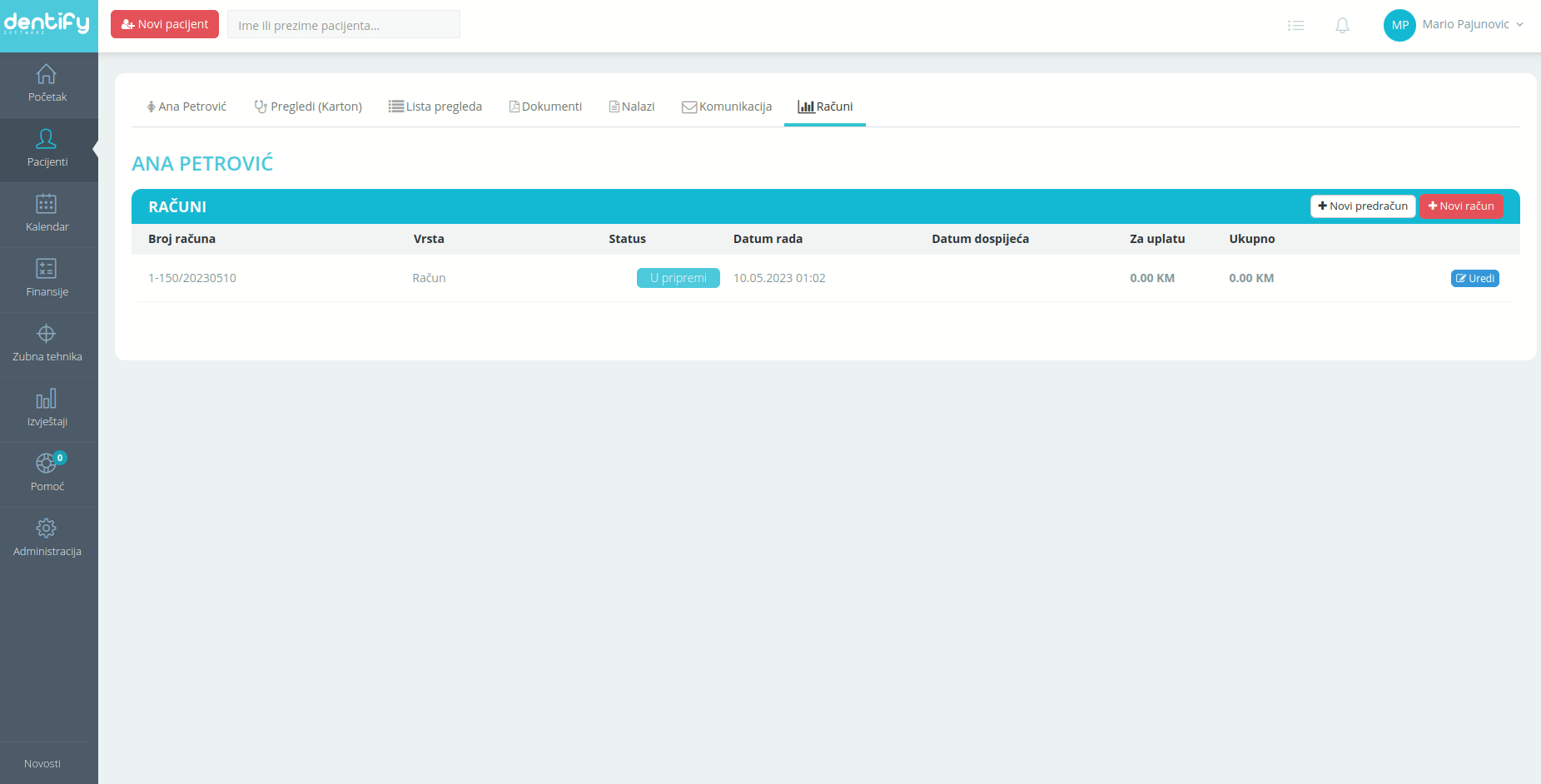 Why choose Dentify software for your dental office?
Why do dentists choose Dentify?
Dentify is a comprehensive program designed to support, improve and optimize the administrative management of dental offices of any size. The program was designed and developed so that the staff of your office can use it easily and quickly. It helps you to streamline all aspects of your practice. You will always be able to monitor your patient's condition faster and in more detail, which creates a better standard for your dental office.
dental offices use the Dentify calendar